Spotted on the CIBSE events pages:
The Association for Project Management (APM) is the UK Member body of the International Project Management Association (IPMA) and through them CIBSE is offering a Professional Project Management qualification that is recognised worldwide.

The IPMA set standards offering an international terminology for project managers in a wide variety of business fields, not least of which is construction. More and more engineers are recognising the benefits of a professional qualification in project management, which helps them communicate in the wider project management community.

The IPMA Level D qualification is becoming an important tool for engineers in project management. You can now study for the APMP (UK) and undertake a fast-track intensive course in Project Management leading to the IPMA Professional Qualification (Level D) in association with JC Consultancy. This fully accredited course offers a professional qualification in project management, with the exams on the final day.
Project management is a skill that can and ought to be taught and is much more than a nifty looking Gantt chart. Project management is often seen as a separate discipline, usually monopolised by companies who specialise in quantity surveying. I would argue that engineers and designers should know at least the principles of project management, even if they are not 'project managing' the job.
I have dug out the following list of resources, some of which are specifically for the construction industry and some more general. There is a huge body of knowledge on project management from the software industry, some of which can be related to our industry.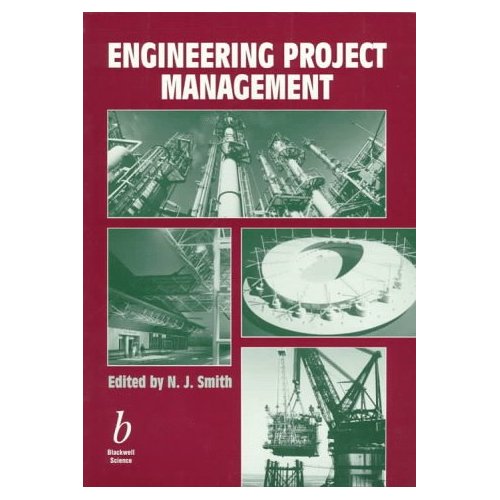 Engineering Project Management by N.J. Smith is a fairly old publication now (first published 1995). It's aimed more at contractors on site than consultants in the office, but offers some useful overviews on project concepts such as:
projects and project management
project appraisal and risk management
project management and quality
project appraisal and environmental impact
cost estimating in projects and contracts
project finance
project cash flow
project organisation
project managment and project managers
It concentrates on how to get a project built rather than how to manage a project design.
Project Management Handbook for Building Services is for "individual engineers who are responsible for managing their own activities and engineers in an overall management role or who have responsibility for managing the activities of others. Describes both established project management techniques and techniques tailored to the specific situations confronted by building services engineer with the aim of providing practical guidance on the 1) planning and management of building services design, 2) planning and management of building services installation and 3) the integration of building services design and installation within an overall construction project management framework. Section headings are – plan of work, Design team appointment, Inception to outline proposals, Outline proposals to detailed design, Tender process, Construction, Commissioning, Handover. Supplies in addition a toolbox of techniques and appendices supplying additional information."
I use this book often and although it is slightly out of date it has some great tools and resources, including 'starter' Gantt charts for the design process for a typical building services project. It is part of the BSRIA application guides series and was published in 1998.
The Art of Project Management by Scott Berkun is a more general, philospohical look at project management. Scott has a relaxed writing style and comes from a software engineering background. He blogs here and is currently researching his next book on innovation. Typical thoughts from Scott's book:
"feelings about feelings: before you skip past this section, assuming it's touchy-feely stuff that doesn't concern you, let me ask you one question. Have you ever wondered why people behave differently under stress? If you don't care, or don't see the relevance to project management, feel free to move on. But I pity anyone who works for you."
Masses of sarcasm and wit in this book, so it won't be for everyone, but it's not often a 'management' book entertains. Highly recommended.