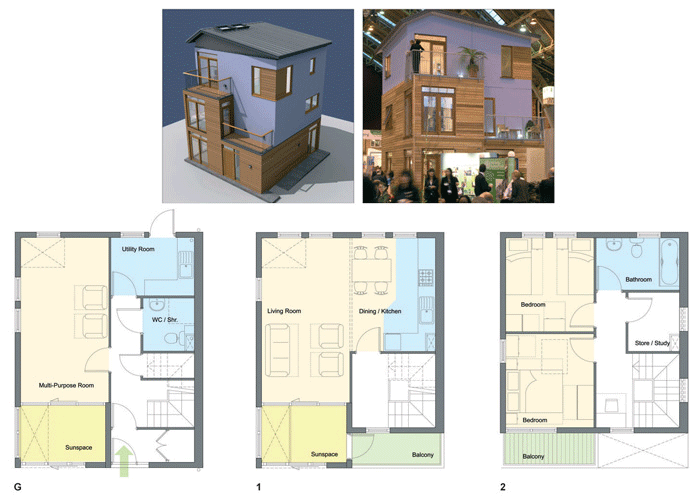 ::via English Partnerships
The Summit House at Allerton Bywater Millenium Community, a local project, has been opened by Yvette Cooper.
The Summit House was first built for national regeneration agency English Partnerships to display at the Sustainable Communities Summit, held in Manchester last year. There it was used to demonstrate how a high-quality, cost-effective and environmentally-friendly home could be built using off-site construction techniques.
Zero-carbon housing is definitely flavour of the month.  I can't find any information of the carbon consumption of this building, but it is unlikely to be zero-carbon.  If anyone has any further information, please post a comment or email me.