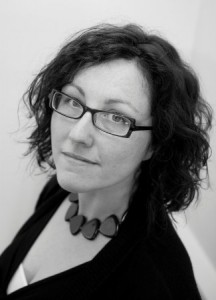 Mel Starrs sadly passed away at our home in London on 14 July 2012.
She was my beautiful, funny and utterly brilliant partner-in-crime for more than 11 years, and words will never be able to express how much I am going to miss her.
I know that her family, friends and colleagues are all feeling the same way.
It will be some time before we understand the exact cause, however all the indications are that it was extremely quick and that she would not have suffered. We can at least take a little comfort in that.
Mel put so much time, care and attention into creating the content for her blog. I know because I watched her do it over countless evenings and weekends. She just believed so passionately in creating a better built environment and in making a nicer place for us all to share.
She built an incredible army of followers on Twitter, where I know she will be missed by a great many. I know she had a real bond with so many people she'd never met in person, and used to love it when they came up and introduced themselves at events.
Mel was such an amazing person, and for so many different reasons.
She was the most supportive and wonderful partner I could have ever hoped for and she will be sorely missed by all our family and friends.
Mel's funeral will be taking place in her home town of Ballycastle, Northern Ireland as soon as all the necessary formalities have been completed.
It is likely to be on Friday, Saturday or Sunday of this week and I will announce the date, time and location here as soon as it is confirmed. All are welcome to attend.
Mel's family have requested donations to her favourite charity, Cancer Research instead of flowers. You can donate here.
I know it is something she would have appreciated.
We are also organising opportunities to celebrate Mel's life in London and Leeds.
The first will be a picnic in Regents Park from 12pm on the 28th July. We will meet on the field at the northeast corner, to the east of London Zoo and north of Gloucester Gate.
Here is a link to a map of Regents Park.
Mel loved good red wine and cheese, so please grab a bottle, and a chunk of whatever takes your fancy and join us if you can. She would have really enjoyed attending something like that.
We will announce something in Leeds very soon.
I love you so much Mel, and I always will. You will never be forgotten.
Mark xxxxxx