In case you hadn't noticed, at the end of September Elemental won the 2012 BE2 Award for Best sustainability or built  environment blog.
This is what it looks like.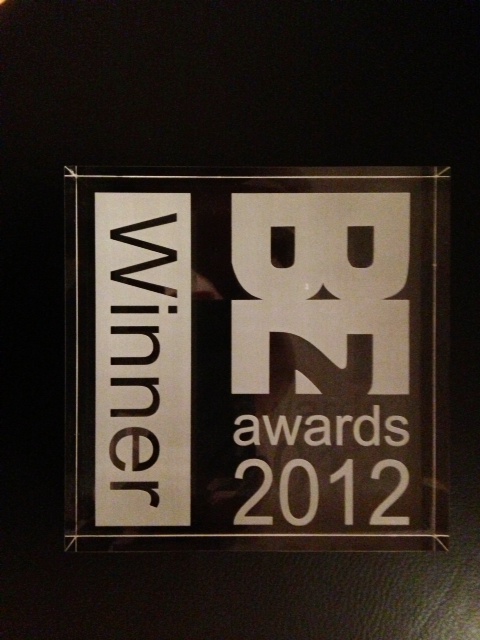 I was really proud and touched to collect the award on behalf of Mel, and I know her family were too.
I've been speaking to a few of you over the past few months about creating something to celebrate what Mel created in Elemental, and want to push forward with the idea of creating a book based on her best articles.
Mel always wanted to publish a book, and although we'll never get to read the book she would have written, there are enough articles here to fill several books.
That's where you can help.
If you could take a moment to nominate your favourite article (or articles) by adding a comment below, it would be incredibly helpful in beginning the process of selecting the content for the book.
The general theme for the book is the 'best of Elemental' and I would welcome suggestions from any of the categories and subjects Mel wrote about – the articles that will stand the test of time and best demonstrate Mel's thinking, personality and wit.
I will do my best over the coming months, with the help of some of Mel's friends to turn it into a product fitting of the tremendous work it took to create Elemental.
Thanks again for everyone who supported Riding the Rhine in memory of Mel with generous donations. The total (including corporate donations and gift aid) at the time of writing this stands at £5,535.01 which is truly impressive, and a wonderful testament to what you all thought of Mel.
If you haven't donated yet and would like to, now would be a great time. Click here to make your donation.